I am hoping that you're all well prepared for Mother's Day on Sunday...as Mother's Day in Germany is in May I have plenty of time left to eventually forget it...
Any way, thanks to our loyal bloggers for this' weeks choice!

Theatre - Chosen by Joanne
Punchcut at Etcetera Theatre, Camden (above the Oxford Arms Pub)
24-29 March

In a blackly comic one-act piece, two obsolete former actors, ashamed at the toothlessness of their 1950s heyday, are stranded in their detested high-rise bedsit. Completely isolated, save for carol singers and sporadic hooliganisam, they ruminate scornfully on careers which accomplished nothing. To complicate things further, the condemned performers are about to share knowledge which will only reafirm to them how awful it all is...




Gig - Chosen by Frank
Auto Italia says YES WAY!
Record label collective Upset the Rhythm challenges Auto Italia resident artists to respond to a curatorial approach that amalgamates grass roots artists and musicians and their audiences, creating a context in which to develop alternatives.
Where: auto-italia south east, London, SE15
When: Sat 28 - Sun 29 Mar 2009




Exhibition - Chosen by Marion
Affluenza Exhibition
Times: Daily 10am-6pm
Price: exhibition £2, talks £8
Travel: Farringdon

Based on psychologist Oliver James's definition of affleunza as 'a painful, contagious, socially transmitted condition of overload, debt, anxiety and waste resulting from the dogged pursuit of more', this timely exhibition (held in a temporary gallery space in Farringdon) features work by 30 multidisciplinary artists, plus a series of talks on subjects such as 'How to de-brand your life'. The exhibition is the brainchild of photographer and Samaritans volunteer Hege Sæbjørnsen, who reached burn-out in 2007 due to excessive working and other challenging life events. The Samaritans will work with teens aged 15 to 19 on ten seminars exploring the significance of the artworks.

Upcoming event - Chosen by João
VISIONS OF EXCESS as part of the SPILL FESTIVAL 09
London April 12th - Easter Sunday at Shunt
Tickets on sale now
Curated by Ron Athey & Lee Adams
Tickets: £25
Booking: +44 (0)20 7478 0100

Hosted by David Hoyle and featuring live performances, installations, film screenings and DJs,
Visions of Excess is a non-stop, 12 hour voyage into the heart of darkness,
a communion with the ragged spirit of philosopher Georges Bataille.
Featuring live performances from an array of internationally renowned artists
including Franko B, Julie Tolentino, Bruce LaBruce, Kembra Pfahler, Suka Off,
Kira O'Reilly, Gio Black Peter, Ashley Ryder, Samantha Sweeting, Fiona McGregor,
Veenus Vortex, Mouse, Lazlo Pearlman, Dominic Johnson and Nicole Blackman.

Plus video screenings; including the UK premiere of Homoccult and other Esoterotica
curated by Daniel McKernan & Richie Rennt,
featuring films by Genesis P Orridge, Peter Christopherson, SUPERM and Terence Koh plus many more.

DJs: Dale Cornish, David TG, Phil Able, Dr Mu, Franko B
Step inside. Let your eyes adjust, we've got all night, so take your time...
"One of the most unmissable events of the year"
Lyn Gardner, The Guardian




Exhibition - Chosen by Holly
Haunch of venison - Burlington: 'Mythologies'
6 Burlington Gardens
12 March - 25 April 2009

Haunch of Venison will launch its new London exhibition programme at 6 Burlington Gardens this spring with a group exhibition acknowledging the building's previous role as the Museum of Mankind.
Turning the 21,500 square feet gallery into a giant cabinet of curiosities, 'Mythologies' will feature work by over 40 international artists, including major figures such as Ilya and Emilia Kabakov, Sophie Calle, Christian Boltanski, Tony Cragg, Kiki Smith, Bill Viola, Keith Tyson, Simon Patterson and Damien Hirst, alongside emerging talents such as Carlos Amorales, Jamie Shovlin and Nicholas Hlobo.


Exhibition - Chosen by Lisa
Takashi Murakami at Gagosian Davies St, 17-19 St, W1K 3DE
until 8th of April
Open Tuesday - Friday 11am-7pm, Saturday 12pm-5pm
Okay, so the gallery is tiny, but Murakami's brightly coloured cute characters could really brighten up your day. That or greatly disturb you with their mutated faces and sharp teeth. Murakami takes the cliches of modern Japanese pop culture and uses it to turn round.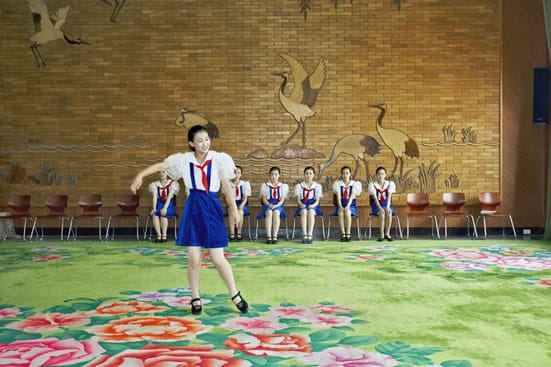 Exhibition - Chosen by Giles
Deutsche Borse Photography prize on at the Photographer's gallery on Ramilies Street.
20 February - 12 April 2009

Now in its 13th year, this annual prize of £30,000 rewards a living photographer, of any nationality, who has made the most significant contribution to photography in Europe, through either an exhibition or publication, over the past year. The winner will be announced on 25 March 2009.

Night out - Chosen by Eva
Lost & Found @ Madame Jojo's
Every Saturday
Doors: 10.00pm- 3.00am
£8 (cash on the door or tickets)
Tickets: Click me to buy (Tickets holders get reserved and priority entry)

Pure rhythm and blues, jump blues, Northern soul and rockabilly: Lost & Found celebrates music with an attitude – sounds that defy hype, image, and over-production.
DJs Keb Darge & Andy Smith showcase the original & defining genres of which the industry has been making inferior copies for the past 25 years. Lost & Found gets back to the raw purity of the original tracks from the '50s & '60s, bringing the sounds together in a unique fusion.

Permanent collection - Chosen by Carly
Theatre & Performance Collection at V&A
The V&A's Theatre Collections hold the UK's national collection of material about live
performance in the UK since Shakespeare's day, covering drama, dance, musical theatre,
circus, music hall, rock and pop, and other forms of live entertainment.

Another V&A note from me - what can I say?! I'm all about museums. Here's your first chance to see all those theatrical treasures relocated from Covent Garden into the V&A. All sorts of bits and bobs from wind machines and tutus to Pete Townshend's infamous smashed guitar - something for everyone you might say...


Outside activity - Chosen by Marion
Great London walks
By Time Out editors
Updated: Wed Mar 11 2009
Get on Shank's pony and explore the capital on foot. Here are some great suggestions for London walks, whether you fancy a stroll by the river, a tour of the City or a Victorian pub crawl in south London