This week's must-see selection has more exciting events from Edinburgh, an exhibition at the Design Museum, the chance to make some knitted wares whilst learning about the technology of string at the Whitechapel, Climate Camp and of course this weekend's infamous Notting Hill Carnival. Sadly this is my last week editing the Artsblog Pick of the Week but no doubt one of my fantastic fellow bloggers will take up responsibility and loving compile next week's mouthwatering selection of the week's happenings for you lucky readers.

Frank - Climate Camp 2009
Somewhere in London - Wed 26th August - Wed 2nd September.

'Thousands of people will by now have descended on a green site somewhere in London to build a self sustaining eco town, run in a entirely non-hierarchical, carbon neutral way to give the government a glimpse of the future that they want and are building for themselves. Join them and become part of the most fun, radical and free experiment in living in this country, if not the world.'




Priyesh - Richard Wentworth's Knot Night at Whitechapel Gallery
Thursday 3rd September 7pm.

'So ever since I learnt to knit, made a scarf and then started a knitting circle, people started looking at me in a very peculiar way.
Those who don't stare and gawk may find this interesting. Richard
Wentworth has been commissioned to curate the gallery's Cabinet of
Curiosities on the theme of string, where members of the public are invited to contribute different types of string from around the world.
The Knot Night is an evening for string geeks, knot obsessives and sceptics alike. Exchange yarns, unravel string theory and join a knitting circle.

The evening will feature talks from Andrew Jaffe, astrophysicist,
Imperial College London, and Mark Miodownik, Materials Engineer, Kings
College London. There will also be a chance to learn to knit! The event is free but ticketed. For more information click here.'




Carly – Nik Green's 'Trilogy'
St Stephen Street, Stockbridge, Edinburgh, EH3 5AA - Until 31st Aug, 7.30pm, £12 (£9).

'Say the dreaded 'F word' (feminism...) and most of us are liable to run a mile, let alone want to spend around 4 hours going over the ins and outs of the history (herstory) of it. Yet, there is something in Nik Green's 'Trilogy' that makes you (or me as the case was) want to strip your (my) clothes off and sing Jerusalem loudly (...badly).

Set in the cavernous and beautiful church, St Stephen's, the audience are taken on a journey through liberating the women's body, Germaine Greer, misogyny, some beautiful and awe-inspiring dance pieces, a little bit of audience participation, and a final dictum on how to 'make your own herstory'.

I must say, for those of us who spend many hours of the day contemplating what feminism is, how it affects us, and have wasted/spent many hours writing about the subject, 'Trilogy' is preaching to the choir. However, just talking to some of the male audience members after the piece convinced me this is a journey worth taking, and let's face it, this is a message that continues to be relevent and important. The fight isn't over and Jerusalem will never mean the same thing to me again.

Watch out for more ponderings on this and other fringe related nonsense later!

In the meantime, if you are up in Edinburgh, check this out!'




Lisa – Mariscal Drawing Life
Design Museum, 1st July – 1st November, £8.50 adults, £6.50 concessions, £5 students, Free for under 12s.

'I sort of just popped into this exhibition because I'd already paid the entrance fee in order to see Super Contemporary, another exhibition going on at the Design Museum at the moment. Mariscal's strong graphic style is captivating and enjoyably creative in its execution. As well as posters, book covers and leaflets, there are tiny video installations set inside stationary 3D models plus bigger, explorable ones. There was many a young'un there, enjoying themselves amongst the cartoons, so it could be something to take your kids too, also.'




Joanne – Noting Hill Carnival
Sun 30th – Mon 31st August

'I have been two years in a row, it is a very cheerful, colourful, loud, rowdy event! Each corner that you turn you chance running into Soca, drum n bass, Samba and hip hop. Jerk chicken, rice and peas are the dish of the day!'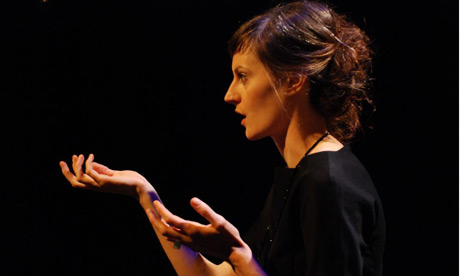 Rosalie - Iris Brunette by Melanie Wilson
Henry Little John Suite, University of Edinburgh Medical School, Teviot Place, 22nd to 30th August, 6pm and 9pm, £10 (£7.50 concessions).

'This immersive performance takes its audience to an apocalyptic world on the trace of a mysterious stranger. With moments of complete darkness, and beautiful soundscapes, this piece will absorb you entirely, throwing you out afterwards blinking into the light wondering who, when and where you are. Melanie Wilson is a masterful performer, drawing the audience in and out of her story, with moments of participation that are so seamless that you'll forget that the whale watchers and the barman were moments before innocent audience members you and Wilson had never met.'

Read more...