Every Friday we put together Pick of the Week – a listing of good things going on in art, theatre, film, music and nightlife – things we, the Artsbloggers, are either going to, or wish we were, if time and money were no object. We include things we've come across that look like fun, worthy causes, entertainment and sometimes just the downright weird. This week, get yourself down to an anti-capitalist fetish party, a fundraiser for Birmingham's best pub, a highly recommended art festival (three of the Artsbloggers say so!), Europe's largest pride parade, and a video/live event from some of London's finest performers. Maybe you'll even spot us at one of the events, grinning and jumping around. Whoopee!


Event – Chosen by Frank
Space Hijackers Fundraiser Party
Saturday 1st August

Support those lovely/insane people known as the Space hijackers by attending their FUcK ThE LaW fundraiser party this Saturday. Held, they say, 'to celebrate our recent freedom from charges of Impersonating Police Officers or commiserate on our future court appearance.' There is a suggested donation of £5 on the door to help pay for any future trouble they might get themselves into and the legal fees this may entail (you know there'll be some!). The theme is Uniform Fetish Party, think Corrupt Coppers, Perverted Prison Guards, Intimate Inmates, PVC Parole Officers, the FIT team, Rubber Riot Squad, The Chain Gang, Latex Lawyers, Barrister Beastiality ...
P.s. You need to register to go, check out their website for details.





Party – Chosen by Rosalie
Saturday 2nd August
The Rainbow, Digbeth, Birmingham
Tickets £20

Birmingham's wonderful venue, The Rainbow is under threat from some idiots who bought the overpriced 'warehouse conversion' flats nearby, and have subsequently launched a campaign to shut it down on the grounds of noise complaints. What a travesty – these fools must be stopped and the Rainbow must be saved! Luckily, there's hope – in the form of a soundproof roof and hordes of nightlife loving Brummies. The one thing in the way is raising the funds to buy said roof. Which they plan to do in part with the hosting of a Summer Street Festival this Saturday, wittily named 'Raise the Roof'. They've secured a stomping line up to show those noise-hating warehouse wusses just what they're missing. There'll be seven arenas, and an amazing range of music, from Indie to Electro, Disco to Dubstep, Hip Hop to House, through Techno, 80's pop and much much more. This place really is unique... a full sandy beach under the railway arches? Yes indeed! So get yourself along there - all money raised goes to their deserving campaign and the purchasing of that roof. Email the venue for further info.





Festival – Chosen by Holly, Frank and Joanne
Hackney Wicked Art Festival
31 July – 2 August 2009
Various locations around Hackney Wick, E9 and Fish Island, E3

Hackney Wick Art Festival is back with a BOOM! Hackney WickED, dubbed by NY Arts Magazine as 'the most vital art event of the summer' is set to blitz the capital in its second year running. This major event will showcase the new blood of contemporary art in a rising generation of galleries and open studios. Go and take a wander and discover the freshest new local talent.





Show – Chosen by Rosalie
Matthew Robins' Science Fiction Double Feature at the National Theatre
31st July – 22nd August (Friday and Saturday nights)

Matthew Robins' Science Fiction Double Feature begins this Friday. Matthew will be at the National Theatre every Friday and Saturday night at 10pm projecting new shows onto the side of the flytower. The shows will be different every week, and on Friday nights the BFI will be screening films after the show sample titles include 'Flyboy and the Robot; The Wicker Cat; Nosferatu & Me' and 'Mothboy goes to the Moon'...who can resist? All shows begin at 10pm and are free and un—ticketed.




Event – Chosen by Holly
Brighton Pride Parade
Saturday 1st August

Brighton Pride is the biggest festival of its kind in Europe. The festivities, which have been running all week, culminate this Satruday with the spectacular carnival Pride parade. The main parade starts at Madeira Drive next to Brighton Pier, setting off at 11.00am. The route goes along the Kingsway, up West Street, down North Street, left onto the Old Steine, along Marlborough Place, Gloucester Place, London Road and Preston Road, arriving at Preston Park from around 1pm. The Carnival Parade route is lined with thousands of people every year, so get there early to ensure you bag yourself a good spot!




Us Now from Banyak Films on Vimeo.


Film – Chosen by Frank
US NOW by Ivo Gormley

Ivo Gormley, a documentary film maker, has brought out a new film about new technologies and a closely related culture of collaboration present radical new models of social organisation. Their project brings together leading practitioners and thinkers in these fields and asks them to determine the opportunites they present for government. This film is a stunning eye opener to the potential for more equal and inclusive form of collective decision making and I think shows beautifully the first green shoots of a change in this direction. Click above to watch it for free.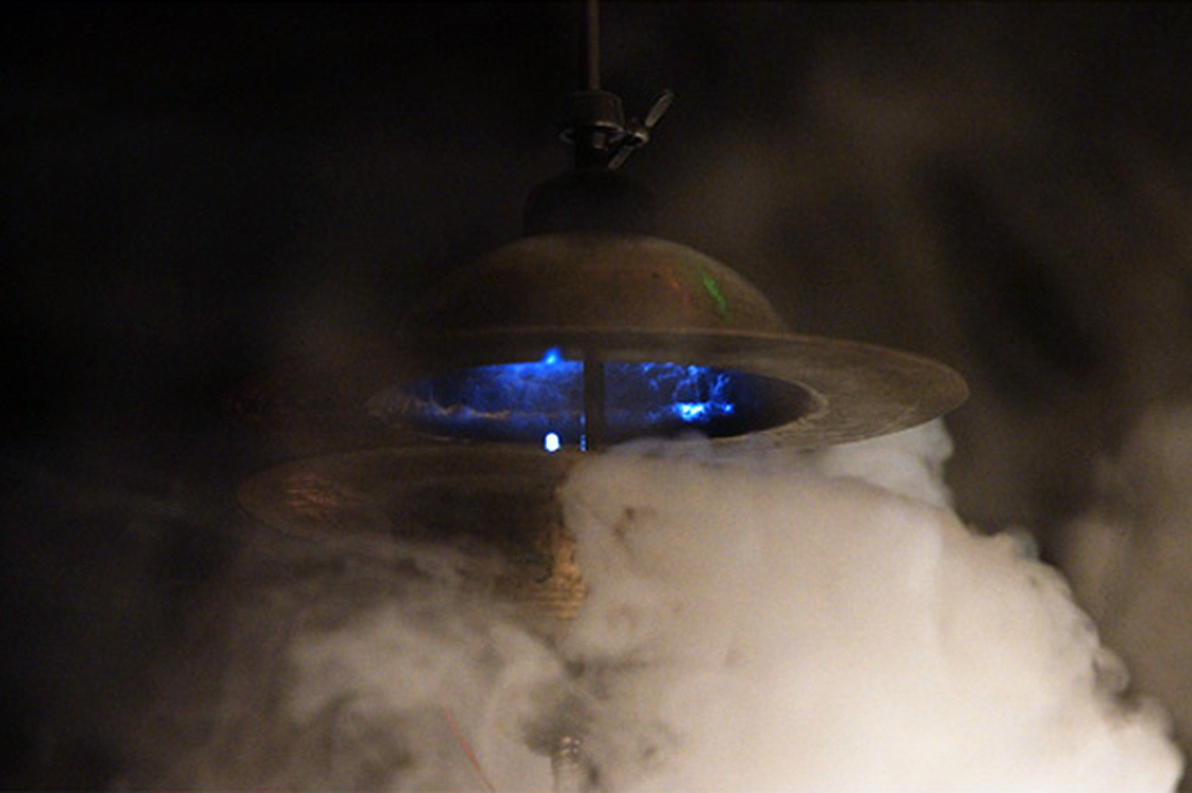 Event – Chosen by Rosalie
InCounter
8pm-1am Saturday 1st August FREE
At the red house behind the Counter Cafe, 4a Roach Road, Fish Island, E3 2PA.

InCounter is a one-off night of live sonic art, film and video, taking an experimental attitude to audio-visual interaction. The event will include live performances by, among others, Anne Bean & Richard Wilson (don't miss these guys they're amazing!) and a huge variety of video work. Part of Hackney WickED Festival 2009.


Read more...