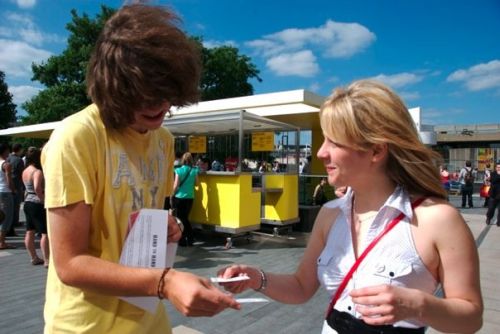 Some great stuff going on this week, including Brighton Pride, a new piece by Switch Performance, an exhibition about Underwear, and a programme of art events in an East End Cafe. We've even featured a talk as far away as Lagos, Nigera. Get us, all international!


Competition – Chosen by Holly
Switch – At Home, by Katharine Fry

Switch is producing At Home, an innovative new project from talented artist Katharine Fry. Katharine is inviting people in London, Brighton and the Home Counties to submit a photo of a chosen room in their home and a short sentence on any topic. Entrants compete for the one-off prize: a bespoke one-to-one performance created in and for their home.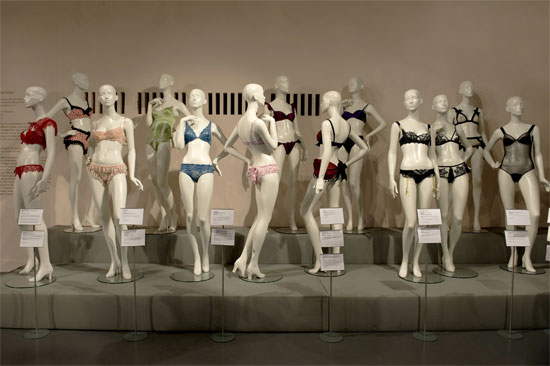 Exhibition – Chosen by Carly
Undercover: The Evolution of Underwear
Fashion and Textile Museum, London

My pick this week is the charming and cheeky exhibition 'Undercover: The Evolution of Underwear'. Fondling its way from the underwire of the first bra to the belly-busting, thigh-reducing, cellulite forgiving giant pants beloved by the God of knickers, Gok Wan, you too can now gander at a lady's undergarments without being called a Peeping Tom/Tabitha. Head to the Fashion and Textile Museum and marvel at the corsetry, lace, ribbons and unashamed impracticality of it all!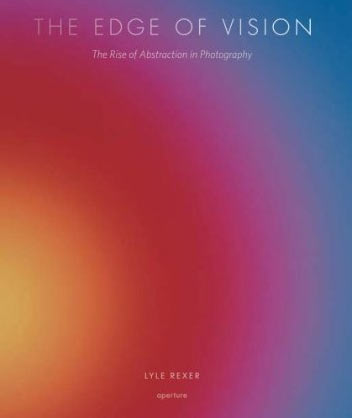 Book – Chosen by Holly
The Edge of Vision: The Rise of Abstraction in Photography by Lyle Rexer

This book is beautiful... highly recommended by Holly





Exhibition – Chosen by Oyinda
Picturing Men with the Photographer's Gallery
Sat 25 July 10.30 - 17.00, London College of Fashion

Do we look at images of men in the same way as those of women? How are fashion images of men shaped by history, culture and the creative relationship between stylists and photographers? Join the Photographers Gallery and London College of Fashion for a day of talks and discussions with key figures from the worlds of fashion and photography, to grapple with these questions and more. Speakers include Vince Aletti, Shaun Cole, Jason Evans, Prof Penny Martin, Dr Eugenie Shinkle and Peter Lyle.





Festival – Chosen by Alison
Hide and Seek Festival, Southbank Centre
31st July – 2nd August

My pick is the Hide&Seek Festival next weekend. There's lots of different 'pervasive' games to test your bravery and cunning all happening around the Southbank Centre. See the website for a programme.





Event – Chosen by Rosalie
In Conversation with Corrado Coltelli, with films by Saint Etienne
Saturday 25th July, 4 -¬ 9pm (talk / films at 6.30pm)
Where: The Savoy Cafe, 240 Graham Rd, London E8

Corrado Coltelli grew up in the Savoy Café during its heyday. Accompanied by 'Today's Special', films from Saint Etienne and Paul Kelly, exploring the legacy of the traditional London café. In Conversation is part of a series of site specific events held on consecutive Saturdays at The Savoy Café, a former East London café that has been vacant since the mid 1990s. The building, which is still owned by the Coltelli family who grew up there in the 1950s, retains its original 1930s décor and fascia. For the duration of the Savoy Café project, the space will temporarily re-open to play host to a series of events to include talks, exhibitions, screenings and especially commissioned site-specific works curated by Rosie Cooper.





Talk – Chosen by Oyinda
Transition, Centre for Contemporary Art, Lagos
Saturday 25th July 2009, 2pm – 4pm
9 McEwen Street, Off Queen Street, Sabo, Opp Methodist Church, Herbert Macaulay St, Lagos. Tel: 0702 8367106

The Centre for Contemporary Art, Lagos has initiated a dynamic platform for visual art and culture since opening its doors in December 2007 engaging with artists, critics, writers, curators and art mangers. In July 2009 CCA, Lagos continues its public programme with this talk by South African artist and curator Gabi Ngcobo titled Transition. During transition, the questions "who are we?" alongside "which options among the available ones are the right ones?" tend to figure a lot. In this talk Gabi Ngcobo will underline such questions by focusing on the work of a younger generation of South African artists whose work addresses the shortcomings of sexual identities more especially black South African masculinities. The aim of the talk is to create a dialogue about history (or its absence) that is often troubled, to differing degrees, by the search to find the holy grail of African masculinity.





Event - Chosen by Holly
Brighton Pride, 25th July

The summer festival kicks off on Saturday 25th July with events all over the city, leading up to the main parade and park event on Saturday 1st August. This year's theme is Beside The Seaside! For full event listings, click here.